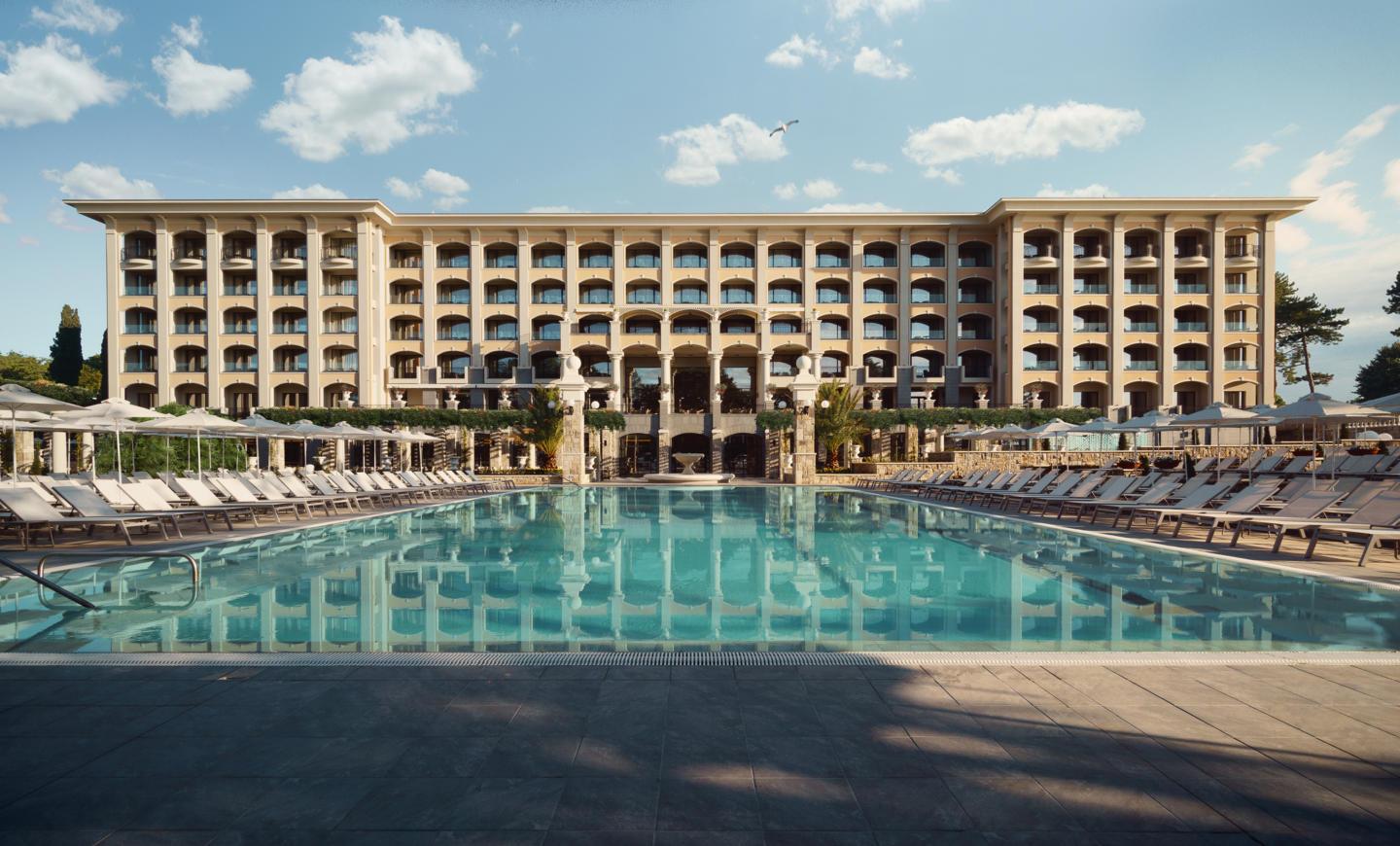 In the garden of luxury and pleasure
Astor Garden Hotel is situated amidst the greenery and cosiness of one of the most beautiful spots in the resort a minute away from the seashore. The holiday here is relaxing, amidst stylish interiors and high-class services. The hotel offers its guests 230 rooms and suites. When planning your summer or spa vacation, a short romantic runaway or a next business trip, you can choose between: a standard room with sea or park view or deluxe room at the top floor with unique panoramic views.
Astor Garden offers the elegant atmosphere of its two luxury restaurants. A breakfast and lunch at the Azaro Restaurant are a charging pleasure, and the evening, at the end of the day, is pleasantly relaxing. The restaurant has 436 inside and outside seats.
The desire for a special atmosphere leads to the a la carte restaurant - Monty by Andre Tokev. A place to enjoy the dishes of one of the world's most respected chefs. A place to feel the inspiration and flavours of different countries and cultures.
Astor Garden Hotel is open for unique experiences throughout the year. Health and beauty through the power of water