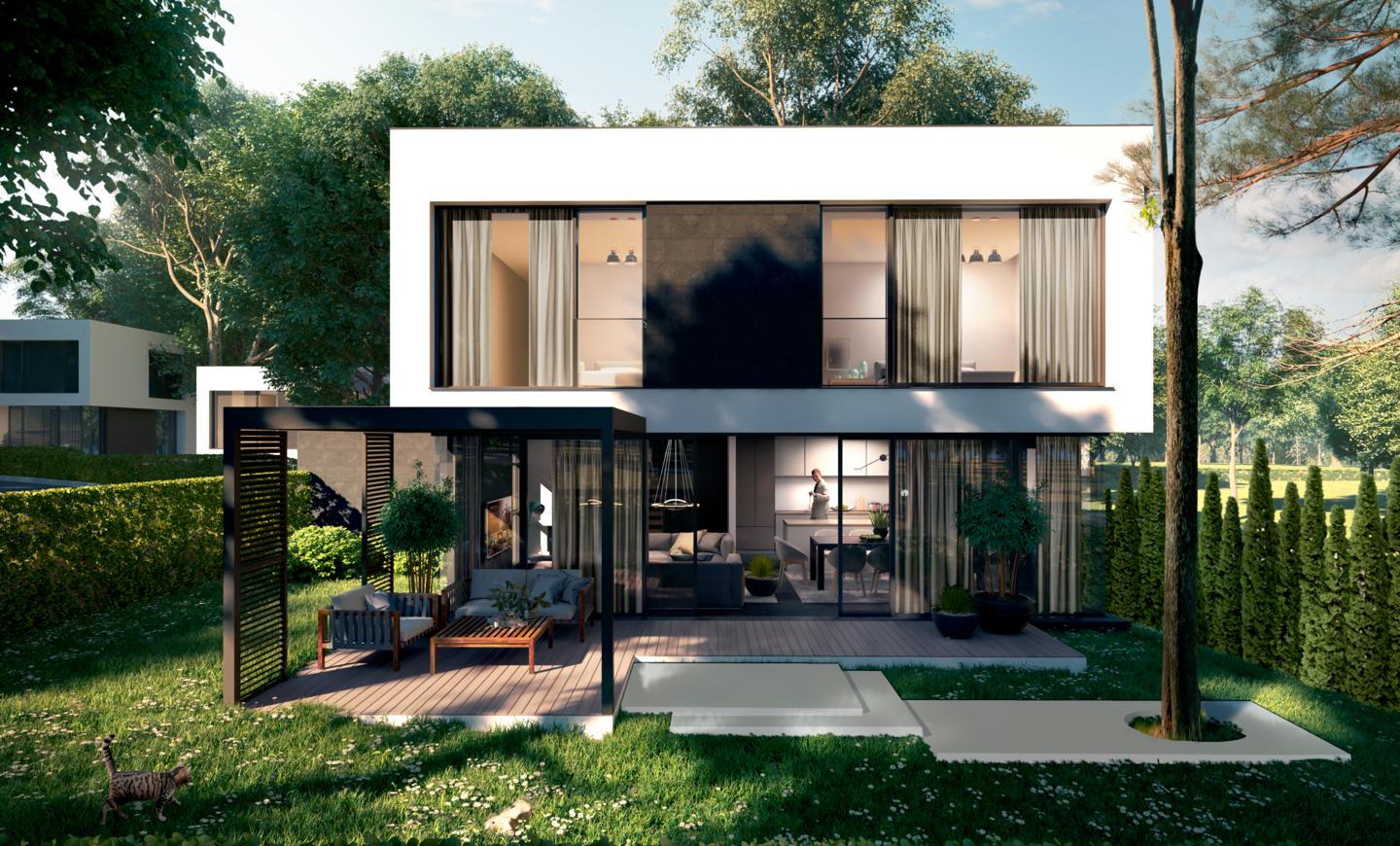 Green Cottage
Saints Constantine and Helena - a destination, combining rich historical heritage and natural resources with high-class services. Today, it is one of the most attractive seaside and spa resorts in Europe.
A place where, you can also take care of your health. A culinary destination that offers unique experiences of flavours and tastes. A fascinating collection of traditions, history, innovation and modern solutions.
Seven curative mineral springs. Over 100 years of tradition in balneo and sea therapy. Modern spa centres and modern hotel and residential complexes. This turns Sts. Constantine and Helena into an incomparable destination for health and a way of life that is fulfilling.
Green Cottage is a luxury and modern complex of single-family houses, located in the heart of the Bulgarian sea resort – Sts. Constantine and Helena. The main concept of the houses in Green Cottage is the connection with nature - in the whole complex there are preserved trees that provide fresh air, coolness and natural comfort. All houses are facing south or southeast, guaranteeing warmth and light even during the winter season.
Green Cottage has stylish, minimalistic look. The correct geometric shapes used in the design express the feeling of connection with the earth and nature. Square shapes express static stability and enhance the feeling of comfort and security - your home is your fortress.
The houses are built in a modern style, with exclusive interior and exterior solutions. The standard single-family residential building in Green Cottage is on two floors. An alley leads to the entrance of the building.
The space is open to a large veranda and to the courtyard of a building. The exterior façade uses white plaster, gray HPL and gray stone throughout the first floor.
The project includes 28 houses, combining a comfortable living environment with closeness to nature, clean sea air and tranquility. Green Cottage is located only 400 meters from the sea, which makes the houses extremely suitable for a holiday property.
Each house in Green Cottage is designed to meet the needs of a family. The total area of each property corresponds to the size of the built-up area, providing you with space and comfort. The houses have verandas that can be transformed into a winter garden during the cold months. Underfloor heat pumps will take care of providing heat during the winter season. The location of the rooms is in accordance with the exposure - all living rooms are located to the south / southeast. Additional convenience is provided by the garage to each house.
Green Cottage is inspired by the nature that surrounds it. Clean air, sun and sea. In the heart of the first bulgarian sea resort. Not just a house but a home, nestled in the greenery and tranquility.
For more information:
E: contact@greencottage.bg